light music.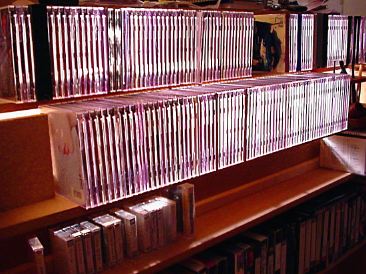 I'd always hated crouching down to look at the spines of CDs, so I figured that I could put them spines up. This created a blank wall of transparent plastic facing out. A few lights, and it's a shining wonder.
The other nice thing about designing your own bookcase is that it suits your needs perfectly. I have a little shelf there that holds DATs.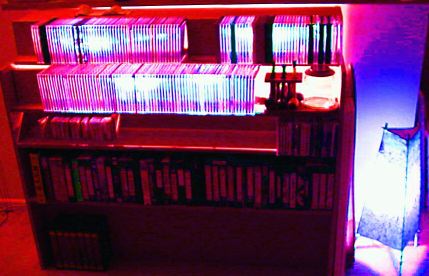 Next to the shelf is a lamp made of rice paper, designed and built for my birthday by wunderkind Mike Brannon.