CLICK HERE TO LISTEN AND BUY IT NOW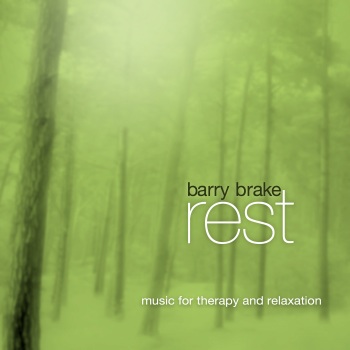 "Rest" provides a full hour of beautiful, intelligent music for relaxation and meditation.

For those frustrated with the stultifying sameness of relaxation music, this CD's six musical journeys gently progress without being distracting. The music rewards your attention if you choose to tune in. But if you just want to study or relax or concentrate, it provides a calming, peaceful background.

The settings are simple: harp, piano, guitar, woodwinds, ambient textures. The music brings to mind nature's vastness and its quietude.

Students who want to concentrate for studying, or simply relieve stress; insomniacs who need assistance in a difficult night; business people and parents who need to unwind — anyone can enjoy this music. But it's especially good for professionals: counselors, prayer leaders, yoga instructors, massage therapists, anyone on a schedule.

Here's why: the innovation of "Rest" is that each of its 6 songs is precisely 10 minutes long, so that if your session is fifty minutes, or a half-hour, or a full hour, the music itself leads you to a perfect exit point. No jarring stops and starts necessary: just program the right length and the music leads the way.

Underlying the ethereal, heavenly sounds of these songs, their keys and tempos are all related, providing variety, continuity, and a smooth progress from each song to the next (and from the final song to the first, for those who have it on repeat).

"Rest" is an album that can actually slow down your body, bringing focus and renewed energy to your mind and spirit.